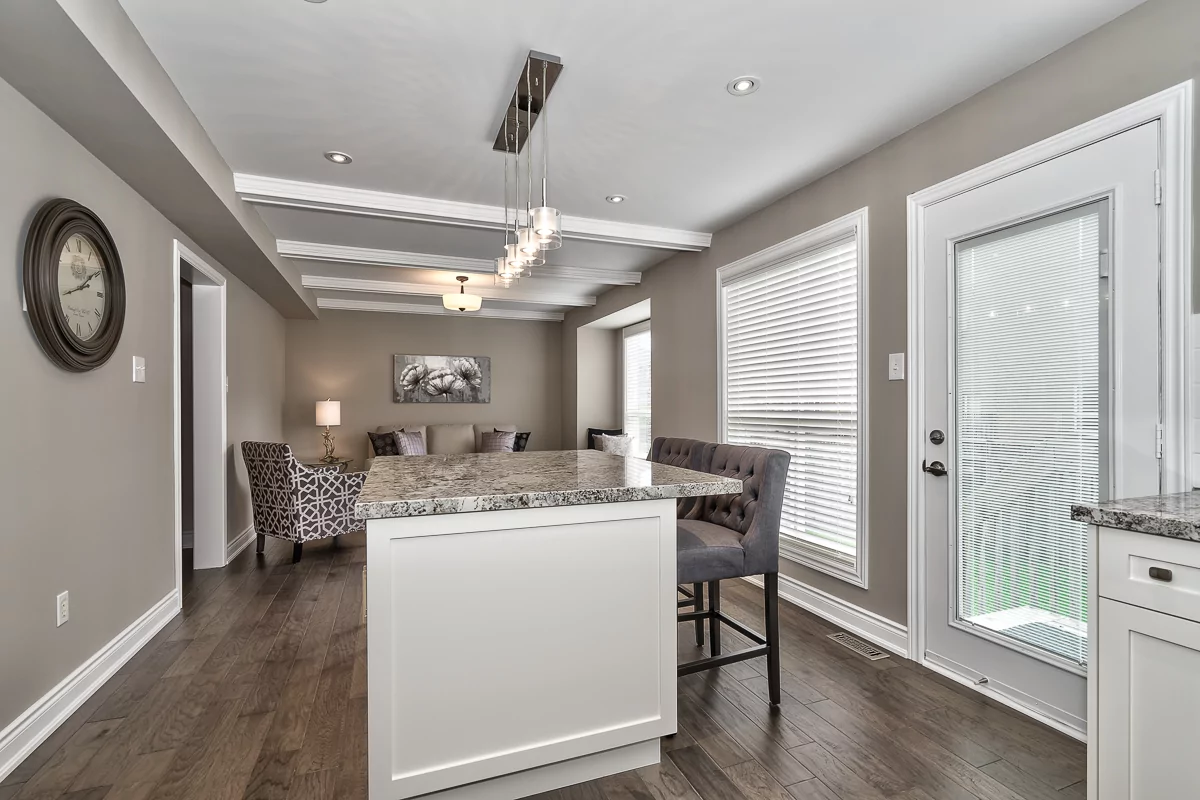 Made with only the Highest Quality Materials
[ B&M Mouldings Inc. - Manufacturing Quality Products Since 1998 ]
B&M Mouldings Inc. has achieved a professional standard in producing pre-coated, decorative architectural exterior mouldings and trims.
The pre-coated shapes begin with an expanded polystyrene base, which is reinforced with quality fibreglass mesh and then coated with an exclusive polymer modified cement base coat. Our formula provides strong, resilient, and cost-effective decorative moulding.
The process results in superior flexibility and durability. This is key for any new construction project or renovation,
making B&M's architectural extrusions best for the
task.
B&M supplies a vast array of profiles and shapes including keystones, quoins, pilasters, columns, cornices, bands, trims, sills and casings. In addition, we can produce custom designs according to your needs.
B&M offers timeless experience and professionalism for both residential and commercial projects. When you choose B&M Mouldings, you choose the finest quality available.
Your Best local Stucco Solutions provider
B&M Mouldings is a trusted supplier of residential stucco mouldings to the housing industry in Hamilton, Ontario.
Our stucco mouldings are created using a process that provides a strong, resilient and cost-effective decorative moulding, perfectly suited for either exterior or interior use. By pre-coating the moulding in our facilities, you have better quality control and time savings, which reduces overall cost. We have the capability to provide very quick turn-around times so that your projects are never delayed.
Choose from our catalogue of stucco trims, sills, bands, cornices, quoins, pilasters, keystones, and columns, or contact us for any custom work.